Wyoming Unemployment Insurance Statistics
---
Wyoming Unemployment Insurance Benefit Exhaustion Rate, 1997-2017
Published May 2018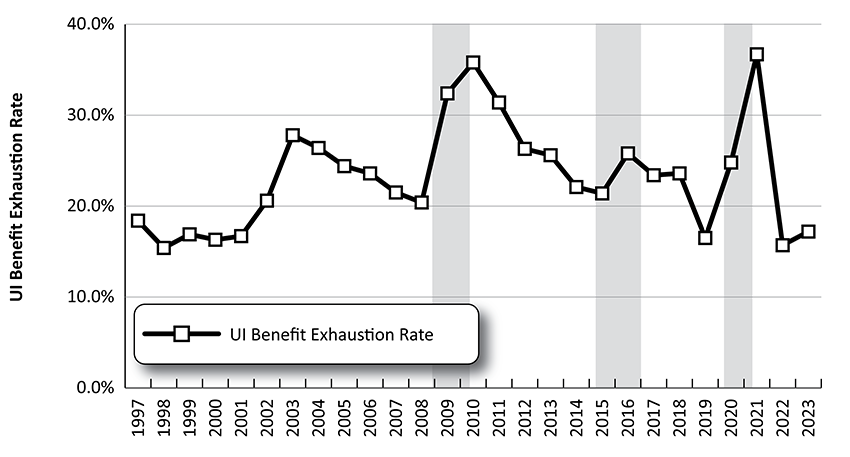 *Revised January 31, 2011, to reflect a code change which occurred in November 2009.
Shaded areas indicate periods of economic downturn: 2009Q1-2010Q1 and 2015Q2-2016Q4.
Source: Unemployement Insurance Claims Data. Research & Planning, Wyoming Department of Workforce Services.
Prepared by S. Wen & M. Moore, Research & Planning, WY DWS, 5/16/18.
---