Wyoming Unemployment Insurance Annual Statistics
Annual Unemployment Insurance (UI) statistics for Wyoming.
Click here to download Microsoft Excel file.
Updated March 27, 2023.
---
Wyoming Unemployment Insurance Benefit Exhaustion Rate, 1997-2022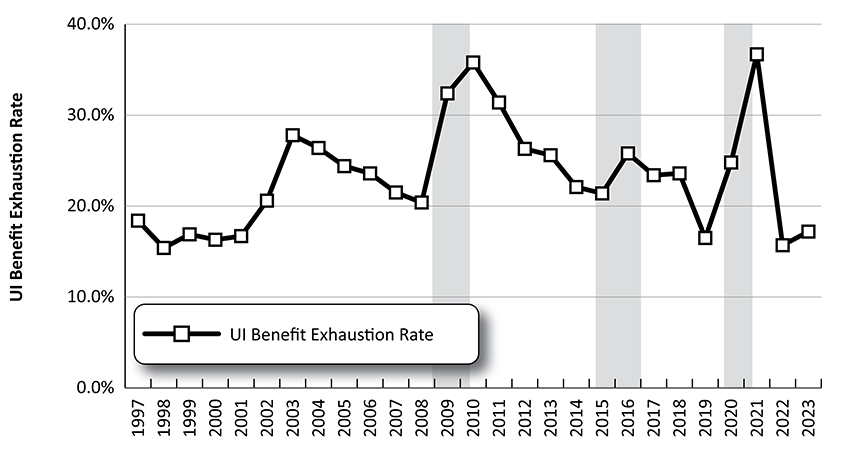 Shaded areas represent periods of economic downturn: 2009Q1-2010Q1, 2015Q2-2016Q4, and 2020Q2-2021Q1.
Source: Unemployement Insurance Claims Data. Research & Planning, Wyoming Department of Workforce Services.
Prepared by S. Wen and M. Moore, Research & Planning, WY DWS, 3/27/2023.