Senior Calendar
for Continuing
Education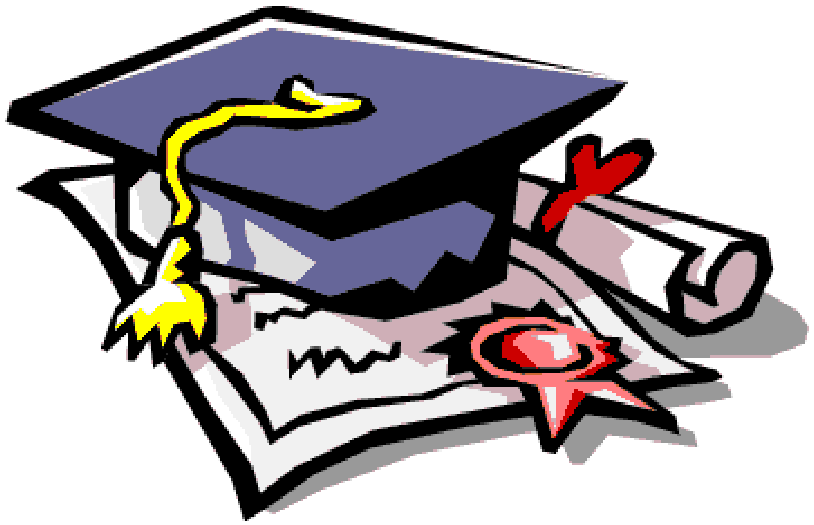 September
-- Get letters of recommendation from your teachers, coaches, etc. Some schools may require them.
-- Check with your counselor to make sure your graduation requirements are on target.
-- Find out what you need to do to meet school admission requirements (i.e., ACT/SAT, Compass, etc.)

October
-- Collect application forms from schools you are interested in. Check the application deadline.
-- Send in your application materials to schools you would like to attend.
-- Obtain financial aid and scholarship information from the schools where you applied.
-- Have your counselor help you send your transcripts and test scores to your prospective schools.

November
-- Respond quickly to any requests made by the schools for additional information.
-- If you have special needs because of a disability, the admissions office can refer you to someone who can help you make arrangements.

December
-- Happy Holidays!!
January
-- Have your family complete their income tax return. You will need the figures to complete your financial aid forms.
-- Send in your Free Application for Federal Student Aid (FAFSA) soon after January 1st.
-- Check to see that your transcripts and test scores are being sent to your prospective schools.

February
-- Complete and mail the financial aid forms from the schools you selected. Watch the deadlines!
-- Apply for as many scholarships as you can find.

March
-- You should be receiving a Student Aid Report in response to your FAFSA. Check for any errors and get them corrected as soon as possible.

April
-- Consider your college or school offers and notify your preferred school.
-- Do not decline other offers until you have received confirmation of acceptance by your preferred school.

May
-- Look for financial aid award notifications! Return acceptance notices as soon as possible. If you qualify for a loan, visit with your lender.
-- Request that your final transcript be sent to the school you will attend.
-- Students with disabilities should verify that all special arrangements are being made to accommodate them.

Summer Vacation
-- Find out when payments for tuition, room and board are due.
-- Find out about dorm check-in procedures.
-- Try to attend an orientation or visit the campus during your summer vacation!



Not a Senior yet? Itís never too early to start planning for your education.

-- Attend a college fair for more information on prospective schools.
-- Take your ACT/SAT or Compass tests. Taking the PSAT tests will give you some practice and qualify you to be eligible for the National Merit Scholarship Competition.
-- Be an active member of school clubs or other organizations. These types of activities can improve your chances of getting scholarships and getting into the school of your choice.
-- Take classes that challenge you and strive for good grades.

Career Explorer | Wyoming Labor Market Information | Wyoming Job Network | Send Us Mail