Youth Transitions: Life Events and Labor Market Behavior
This article focuses on the population of young adults in Wyoming tracked over time by linking a range of relevant databases together around the concept of key choices that labor market entrants must make in the context of persistent social norms and changing economic events. This article is part of a larger observation of young people's interaction with the labor market by R&P, including the decreasing numbers of youth obtaining a driver's license and the out-migration of youth from Wyoming.
Longitudinal analysis of diverse, linked datasets represents a new tool to address traditional research questions as well as emergent questions developed in response to an evolving economy. Consequently, an objective of this paper is basic methodological research intended to inform subsequent applied research. Observations from this paper strongly suggest that in order to understand how young adults interact with the economy, the most productive analysis will result in shifting the focus from individuals to households as the unit of analysis.
---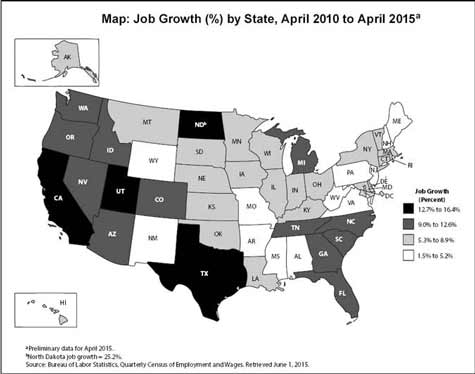 ---
U.S. and Wyoming Seasonally Adjusted Unemployment Rate
Wyoming's seasonally adjusted unemployment rate rose slightly from 3.7% in April to 3.8% in May 2014 (not a statistically significant change). Wyoming's unemployment rate remained much lower than its May 2013 level of 4.6%, and significantly lower than the current U.S. unemployment rate of 6.3%.

---
---
---