Quarterly Turnover Statistics by Industry, Second Quarter 2007
Turnover in second quarter 2007 was 0.1% less than in second quarter 2006. All goods-producing industries had over-the-year declines in turnover, with the largest decline occurring in mining (-4.0%). Among service industries, retail trade had the greatest increase (3.9%).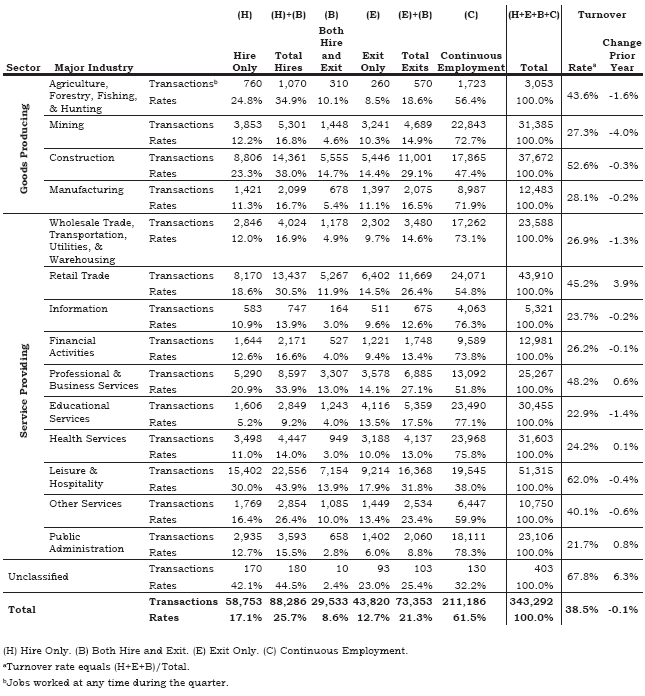 Last modified on by April Szuch.